Food can be served by prior arrangement for charter groups or parties of 25 or more if not chartering the entire boat. We've created four standard catering menus and two celebration menus for you to choose from. They are served buffet-style and are for a maximum of 53 passengers.
Due to the restricted galley space on board we are unfortunately unable to provide a mixed selection, so you will need to order the same menu for all members of your party.

Menu 1
Tea & Cake £4.25 per head
One slice of handmade sponge cake and a cup of tea or coffee/squash.
Menu 2
Cream Tea £8.25 per head
One locally baked scone with homemade jam and clotted cream, one slice of handmade sponge cake and a cup of tea or coffee/squash.
Menu 3
Sandwiches, Tea & Cake £8.75 per head
A selection of sandwiches, freshly made with fillings including ham, cheese and free-range egg, one slice of handmade sponge cake and a cup of tea or coffee/squash.
Menu 4
Ploughman's £8.75 per head
French bread with a selection of cheeses, pickled onions, cherry tomatoes and pickle.
Menu 5
Finger Buffet £15.00 per head
Cocktail sandwiches, cherry tomatoes, a selection of quiches, cocktail sausages, mini scotch eggs, crudités and dips, crisps and nuts.
Menu 6
Buffet £17.00 per head
Sliced local ham, a selection of quiches, hot new potatoes, couscous salad, mixed leaf salad, cherry tomatoes, olives, bread rolls and butter, pickle and condiments.
Desserts £6.00 per head
Desserts are available with menus 5 and 6. Fresh cream is served with all desserts if required. Please select two of the following dessert options, so that members of your party will have a choice: apple pie, chocolate gateaux or strawberries.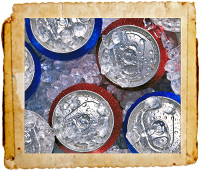 Beverages
Beer, spirits and soft drinks are available from our bar, and our wine list is available on request. As we are licensed premises, customers are not normally allowed to bring their own alcohol. The only exception to this is that by prior arrangement, charter trip customers may bring their own wine or champagne, subject to £5 per bottle corkage. We will provide glasses and serve the drinks.
Outside caterers
You are welcome to use your own outside caterers, subject to a surcharge of £1.50 per head.
The Kennet Horse Boat Company brings you two ways to enjoy a leisurely boat trip on one of England's finest canals

They're both great ways to escape from the madness of modern life and experience the slower pace of yesteryear.
Just sit back and soak up the beauty of the countryside from a totally different viewpoint.